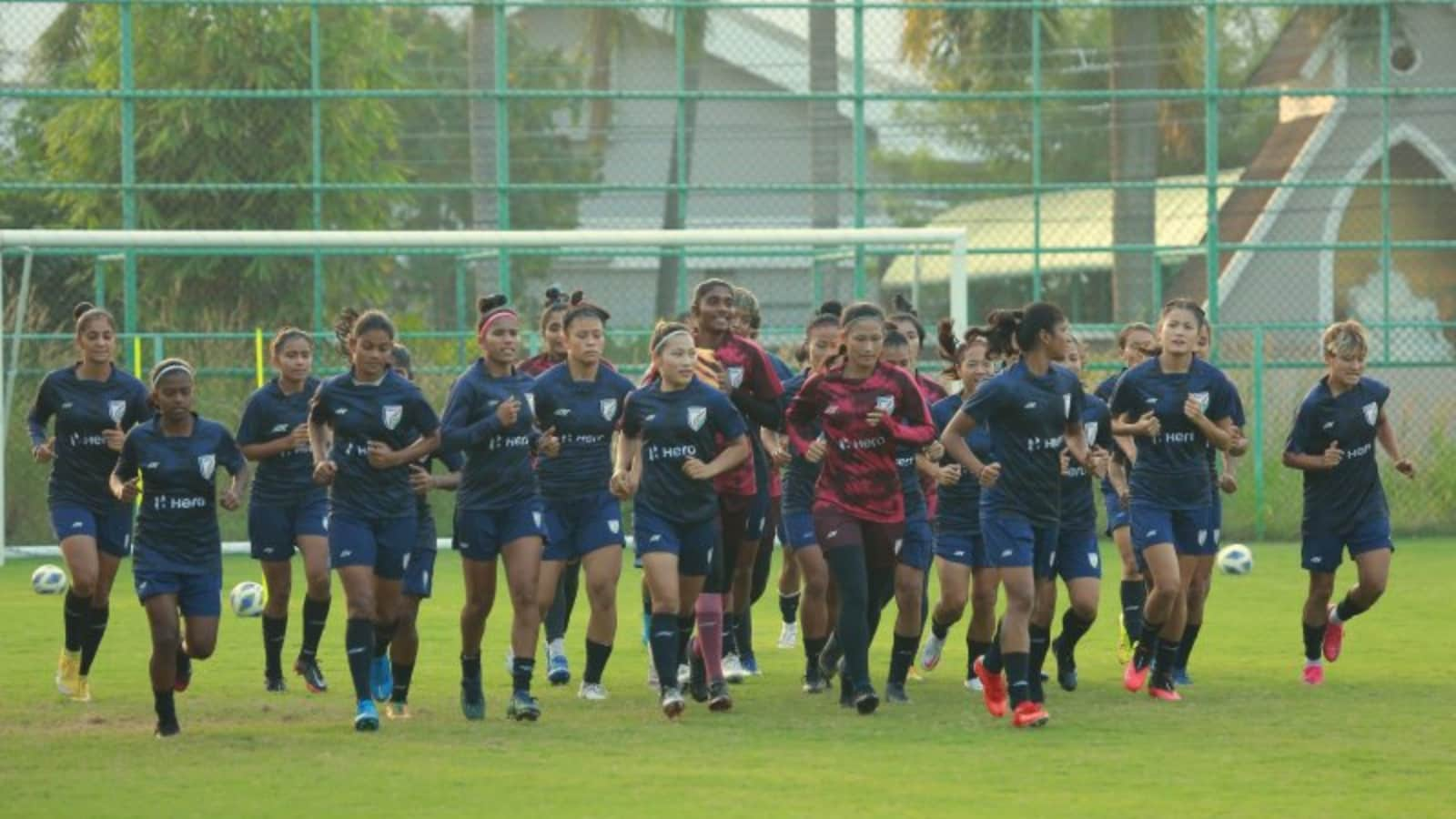 Indian women's soccer team back to business as usual after Christmas
After unwrapping gifts from their respective 'secret Santa Claus', the Blue Tigresses continue as usual, currently camping in Kochi, Kerala, as they prepare for the AFC Women's Asian Cup, which is now less than a month away.
Christmas served as a little break for the young women who also had a fun activity of secretly giving each other gifts and then finding out who their "Santa Claus" were.
Back on the pitch after the festivities, the team's training sessions under head coach Thomas Dennerby are indeed rigorous, with the team having two sessions per day – in the morning and in the evening. While the rigor of sessions tends to take their toll, the team's medical staff work tirelessly to keep players up and running for every session they undergo.
"It's important to let go of the occasion. But we all realize the importance of the situation we find ourselves in. We are getting ready for the Asian Cup, and now that some fun Christmas activities are over we are ready to get back to work, "said captain Ashalata Devi, as a lame Ranjana Chanu passes with ice packs attached. to his legs.
"It's nothing," he yells with a smile, when asked what happened. "Little trouble like this continues to happen to all of us. I'll be fine tomorrow. We are footballers, it is part of our life.
Indeed, the rear is seen sprinting on the flanks the next morning in training.
The team have been in camp for six months as part of their preparation for the continental tournament, between which they also played nine friendlies in four different nations. In fact, the women have already been to 6 countries in 2021 for exhibition tours.
Sanju Yadav is one of the first to spare no time to fit a few gym sessions into her already busy schedule.
Even with two workouts a day, 24-year-old Alakhpura native Haryana is seen putting on some weights or riding a bike in the gym at the team's hotel.
"I always used to squeeze for a while in the gym, but it has increased since I recovered from my ACL injury last year," said Sanju. "As a player you never want to suffer ligament injuries, and I want to make those areas as strong as possible."
The 24-year-old also recently changed roles from wing to fullback, something she had to constantly work on during the six-month camp with the Blue Tigresses.
"I have to do a lot of recovery runs now that I'm playing as a back end. Before, once we lost the ball, I only came back on certain occasions, as instructed by the coach. Now there is no more choice. The first thing I do after we lose the ball attacking is to make a 180 degree turn and back up to help the others, "explained Sanju.
"It takes a lot more stamina to play in this position, and that extra hour in the gym always helps. Anytime we don't have a workout, cool down, or rest, I go to the gym and work out on my own. It's not just me, but there are many others as well, who have done this extra work, "she said.
Read all the latest news, breaking news and news on the coronavirus here.