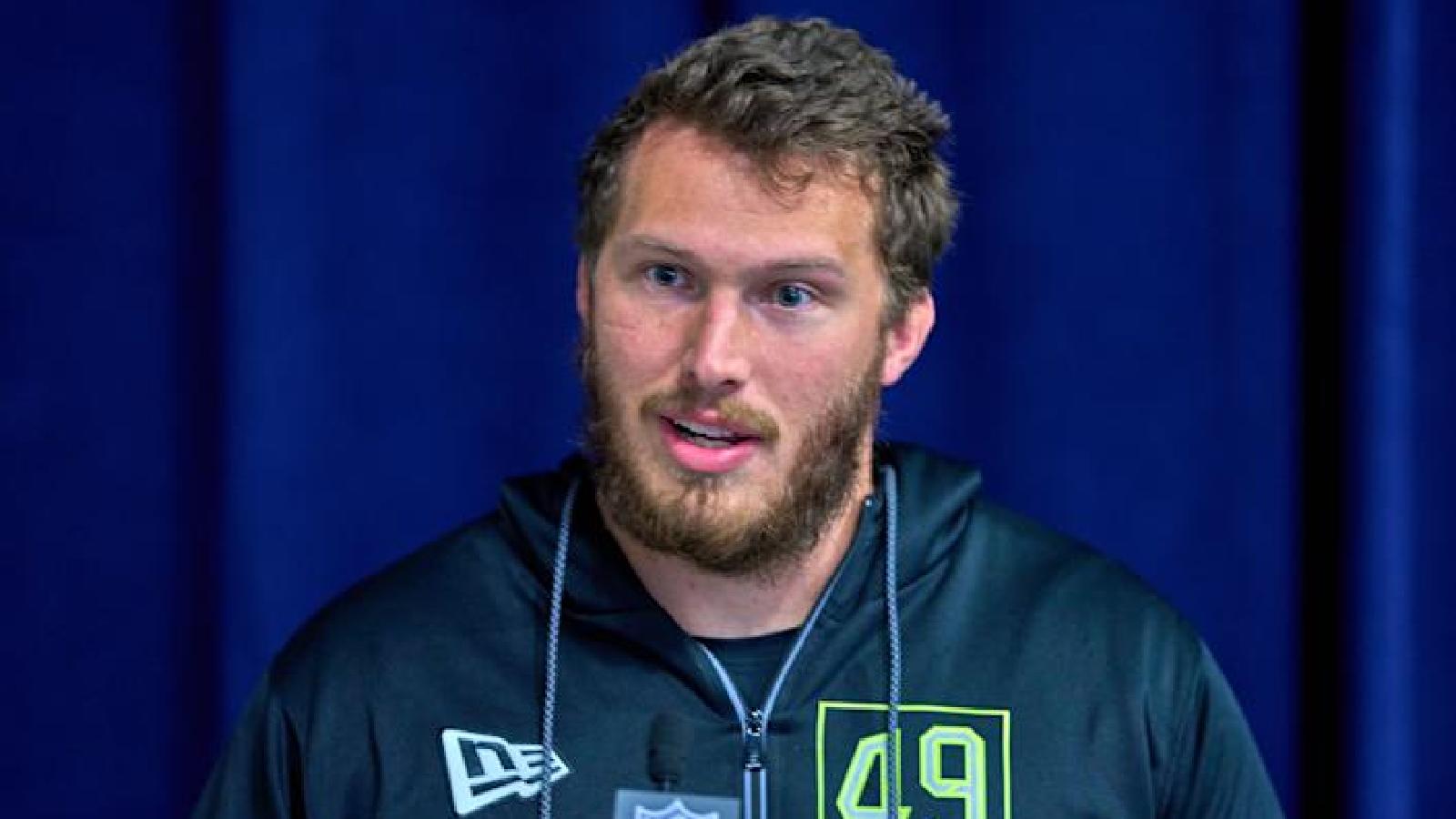 NFL: First-round draft pick Cole Strange thought Patriots call was a prank
New England Patriots first-round pick Cole Strange feared the call he received on the first night of the draft was a prank.
Strange's father Greg recounted how they had to ask the caller if they were really New England Patriots, prompting a surprised voice to take over.
His fears were allayed once he heard the distinctive tones in the voice of iconic New England Patriots head coach Bill Belichick.
The coach had a chuckle with the new recruit.
Greg Strange told Masslive.com: "(Cole) said, 'Sir, I mean no disrespect at all, but I have to know because I have crazy friends. Is it a prank? The guy said, 'Just wait a second.' And then Bill Belichick phoned and of course, unless you've been under a rock for the last 20 years, you know Bill Belichick's voice.
"As soon as I heard Bill Belichick's voice, Cole and I both started screaming, hugging and acting crazy.
"Probably saying a bunch of inappropriate things.
"We were so excited.
"To his credit, you gotta like the guy, Belichick is sitting there and when we were done, the first break he got, he said, 'Hey Cole, you gotta act like you're there, man. ' It was classic for us. We absolutely loved it.
Strange earned a bachelor's degree in psychology from the University of Tennessee at Chattanooga, having also distinguished himself on the gridiron for the Mocs.
Not the only ones laughing
Los Angeles Rams coach Sean McVay was seen laughing when the Patriots picked Strange, but later explained he was laughing to himself because he liked the left guard.
McVay laughed because he couldn't believe he thought they would have a chance of hitting a prospect like Strange with their draft position.
Strange bolstered his standing in the 2022 NFL Draft by accepting the extra year with the Chattanooga Mocs he was eligible for after showing up during the coronavirus-ravaged 2020 college season.
He was the 29th overall pick in the first round of the 2022 NFL Draft and is now on his way to realizing his dream of playing in the NFL.