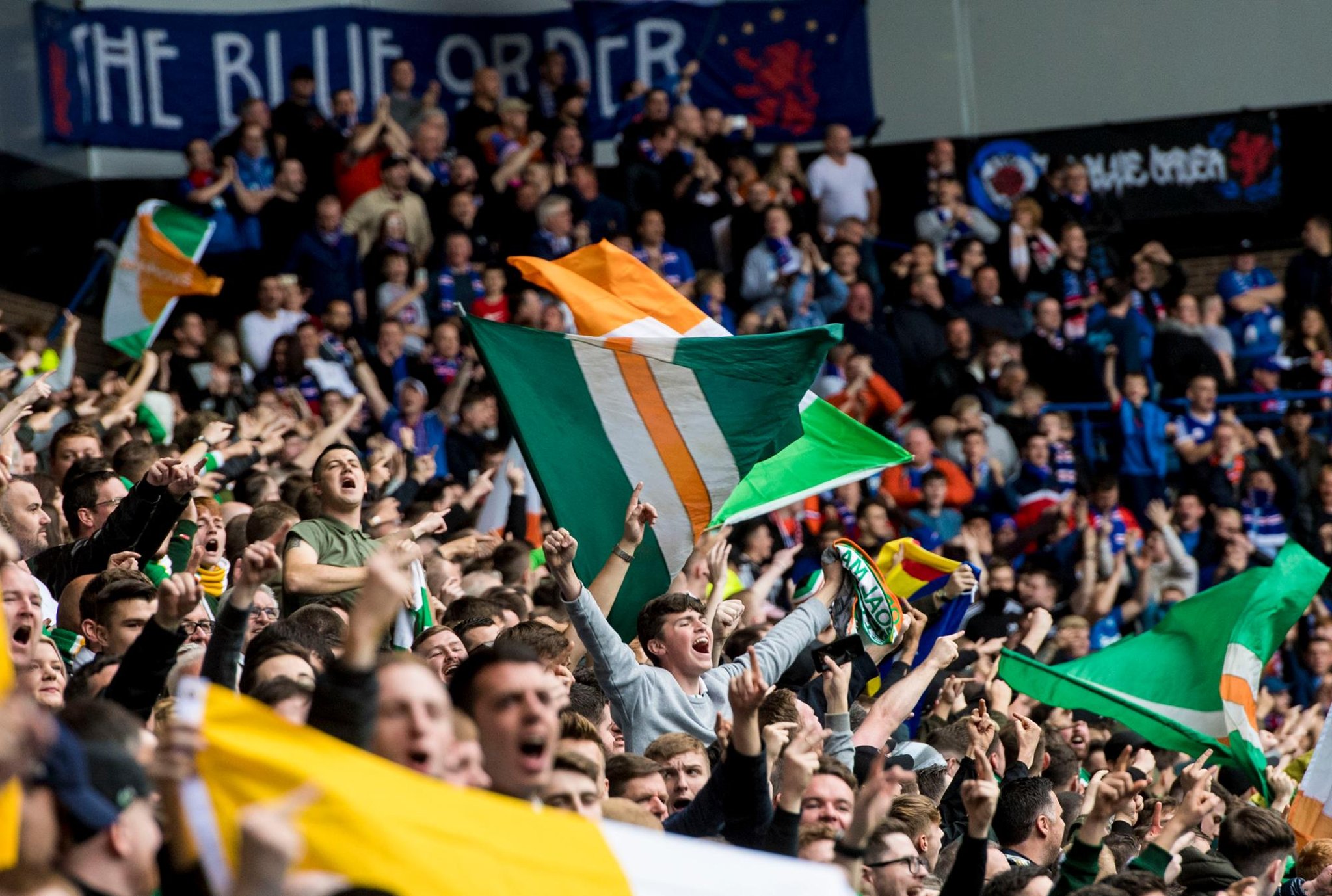 Rangers v Celtic: How Scottish football's great rivalry was dampened by comments from Stewart Robertson
Celtic and Rangers fans at Ibrox in 2017 – when big away supporters were still allowed.
One even dated back to when Rangers allowed Celtic fans to be housed in one half of the main Ibrox stand enclosure. This was in the late 1980s, not so long ago as some might have thought.
Now it looks like they are barely allowed to attend the same game.
No away fans were in the first clash of this season at Ibrox when red zones due to Covid restrictions were in place and there will be no away fans in the return clash next month at Parkhead, with the game originally scheduled to be played on January 2. It is expected that only 700-800 visiting fans will be allowed on either ground amid hopes Covid restrictions will no longer be an issue later this season.
In stadiums where capacities exceed 50,000, well beyond in the case of Celtic Park, this must be considered a regret.
Rangers chief executive Stewart Robertson almost spelled the end of the days when as many as 6-7,000 away fans attended Old Firm matches. In a Business of Sport podcast for the Athletic website, he admitted the arrangement of greatly reduced ticket allocations "is not something I can see changing in the short term".
The tweets and photographs earlier this week were actually laments for how it once was. When the sound and color of these occasions reflected their meaning. Podcast co-host Mark Chapman recalled the atmosphere "crackling through the TV".
So much is lost by drawing the drawbridge. Any derby – any match, in fact – would be impoverished by cutting the allowance given to opposition supporters by such a large percentage.
Next month's Edinburgh derby, which takes place the day before Celtic v Rangers, will have an entire stand in Easter Road reserved for Hearts fans. The same will apply to Dens Park for the Dundee Derby on the same evening.
Not only does it seem to work, but the presence of thousands of fans outside increases the occasion. Robertson, however, believes a "vast majority" of Rangers fans agree with the policy of reducing the Celtic allowance to such a slim number. Does he know that? He admits he's the dark one on what's wanted "on the other side of town."
Such language does not inspire optimism that the cooperation required to rethink is even possible. Robertson believes the ship has now sailed because season ticket holders have already been assigned seats where fans outside once sat. "We would rather have our own fans," is the gist of it.
It's ironic that the conversation has shifted from Scottish football's failure to secure a TV deal that's even on a par with those in similarly sized countries elsewhere over away fans at Old Firm games.
Robertson has expressed dismay at the low value Scottish football is getting from Sky Sports, where the deal, poor as it is, relies on the Old Firm meeting four times a season. He mentions prominent figures such as Brendan Rodgers and Steven Gerrard.
"Some of the personalities that we have in the game over the years, we've had the ability to sell them better than we have," he complains.
But then it gets involved in shrinking the very device that does most of the heavy lifting when it comes to selling TV rights.