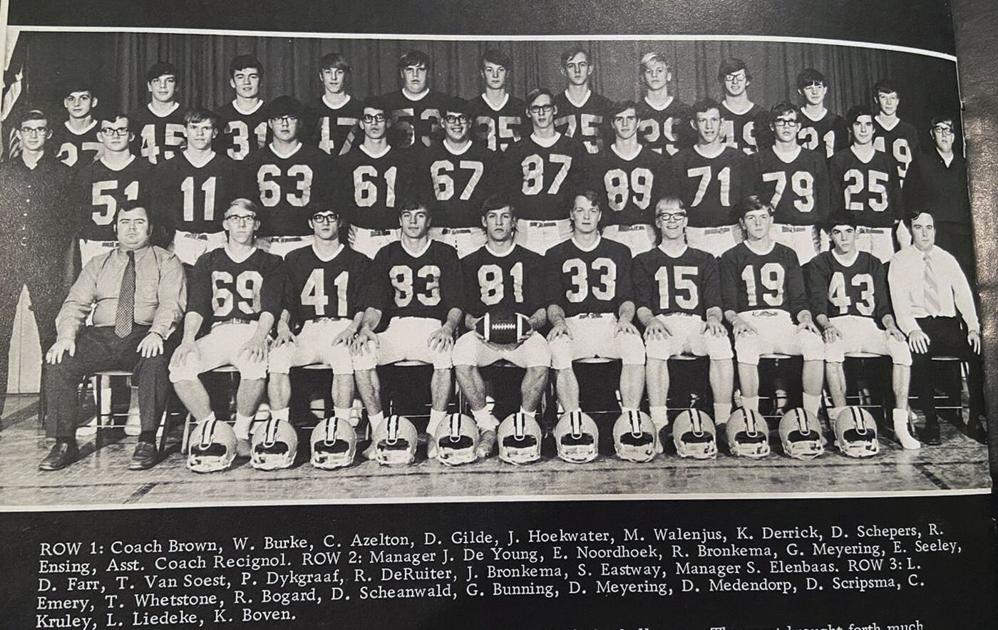 Remember the Ramblers: McBain celebrates 50 years of football | Sports
MCBAIN – Dick Scheawald claims he was responsible for starting football at McBain High School because he was the kicker and McBain started Game 1 to start Game 1 in September 1970.
Truth be told, the team was formed in the spring of 1970.
Don Schepers once asked then superintendent Peter VanderPol, why can't McBain have football?
VanderPol told Don, "I need names on a line."
That was all the encouragement Don needed. He circulated a petition to create a football team in McBain.
Dave Gilde was one of the first signatories. According to Dave, he was tired of being teased by other schools that McBain wasn't tough enough to play football. Gilde had a deep respect for VanderPol for stepping up its efforts for children. VanderPol had a library meeting with the boys and told them he was ready to commit to a football team if the boys committed to making it. This is where the football program was born.
Fast forward to August 1970, where players who were big, strong farm boys who didn't know much about football started training. Since McBain was a fledgling program, everything was new to them – the school didn't even have a football pitch. All they had was a field of grass full of burrs of sand. Their first three days of training took place on the asphalt.
Coach Brown warned the boys to vomit on the grass because it was difficult to clean the vomit from the asphalt. After the third day, the players finally got their equipment. In fact, the boys were so naive to the game, there was a short debate whether the string side of the shoulder pads went to the back or the front. The good news is that the helmets were pretty easy to figure out.
I was lucky enough to catch up with some of the original players over coffee on a sunny Saturday morning and just listened to their stories.
Since this was McBain's inaugural football season, they played a JV schedule. Now, since the team did not have an official soccer field, they had to play their home games at Lake City High School.
According to Don Schepers, the original quarterback, the Ramblers have led a full roster with just 10 games.
Unlike in the present day, the quarterback called all games and they played with metal cleats.
Jack Hoekwater tells the story of a practice where a JV player tried to tackle him and wouldn't let go.
According to the JV player, he still has stud marks on his chest to this day. Dave Meyering recounts how they were going to start training, some were sent off for a cross country competition and then had to come back to complete football training.
Jack still remembers playing back then. For physical exams, they lined up in the locker room in their underwear and a doctor came to examine them. The physical lasted less than two minutes.
Even cheerleaders have a story to tell. According to Joann (Bogard) Gilde, "We had no idea about football. In fact, we just made cheers to make cheers. I remember a time when we were doing the famous "push them back" cheer and the boys were offensive. Someone from the crowd must have told us we were doing the wrong kind of cheer.
After a successful campaign in 1970 at the JV level, the team were now ready to have their first season of college football in 1971.
And 50 years later, we're celebrating those men who laid the foundation for Rambler football today.
This Friday, any first team player is invited to enjoy a team dinner with the current team, visit the school and be recognized as honorary captain for the draw.
The draw will be conducted by original assistant coach Jim Racignol.
The current team will be wearing commemorative 50th anniversary helmet decals.