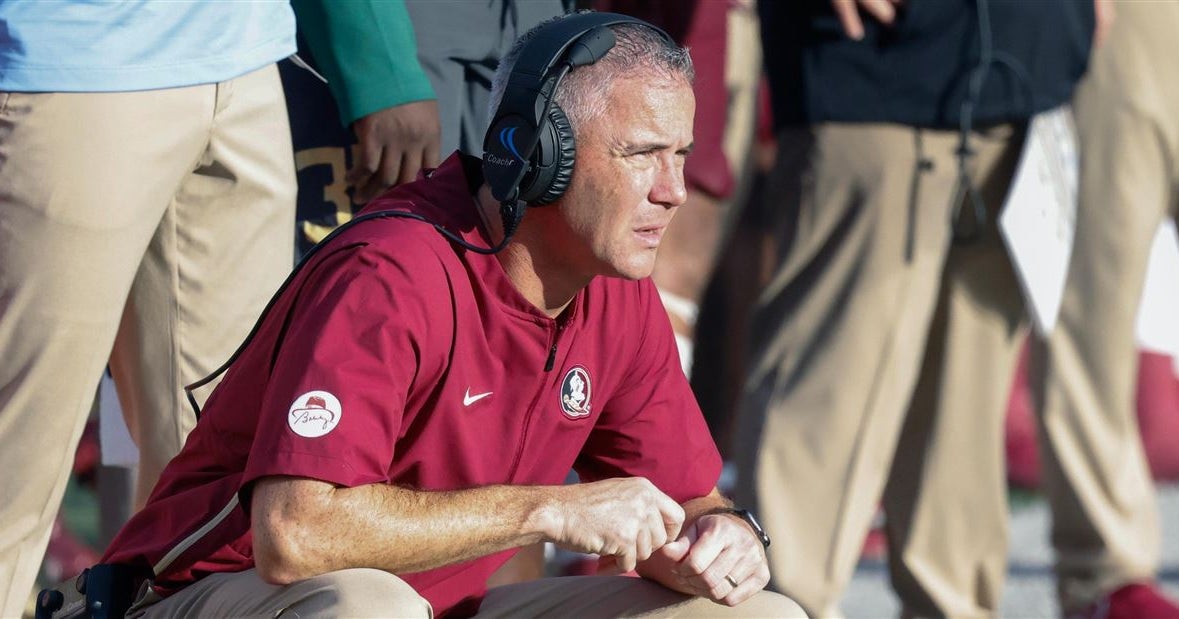 "We are growing as a football team"
TALLAHASSEE – Florida State defeated UMass, 59-3, Saturday at Doak S. Campbell Stadium. After the victory, the head coach Mike Norvell spoke with the media about the victory, the team's performance and their work to measure up. The full video is below and quotes will be added:
Video courtesy of FSU Athletics.
Below is Norvell's opening statement:
First of all, really, really proud of our guys today. (I) challenged them throughout the week. It was a good week. We had a bit of up and down halfway, but I thought they responded well. I went there and got to play a pretty clean soccer game as the game went on. Obviously, it didn't start out the way we wanted it to. We had a fumble at the opening kickoff, that's something we need to get rid of. Had a few missed opportunities, things we will continue to clean up. But I thought our guys reacted well. We were able to run football. Defensively I did a really good job all day, saw some really interesting and unique things from the UMass offense and thought our guys have adapted and adapted to it throughout the game. match. We still have a lot of work to do, but it's good to see the confidence slowly grow. These guys, confidence comes from the work and the investment they make. This is something that we have to keep doing so that we can put ourselves in a position where we have won three times in a row. We have some good feelings that we are working on and we will have another chance of having to hit the road next week. I know our guys are going to be excited for this. In the end, I thought we had done what we needed to do. It's something we talked about, trying to show who we are and what this team is for. I think we went there and played a good game, complementary football, good on third downs, good in the red zone, defensively did a good job of limiting explosive plays. First, they got us in a blitz with the screen but other than that our guys did a good job of containing them offensively. There is still a lot of things we can continue to work on, but I think our guys did a good job today. "

The rest of Norvell's comments can be found below …